Order Approval Process
If your account is setup to go through an order approval process, this guide will walk you through the steps to create shopping lists, add items to that list and request or approve those lists.
Our e-commerce team may have already setup a shopping list with your most common items. You can also create your own shopping lists to easily find items you're order frequently. Here's how to get started.
For Admins or Buyers (Approvers)

Create a new Shopping List

Under the Shopping List tab, select the button, "Create New Shopping Lists" located on the right of the page.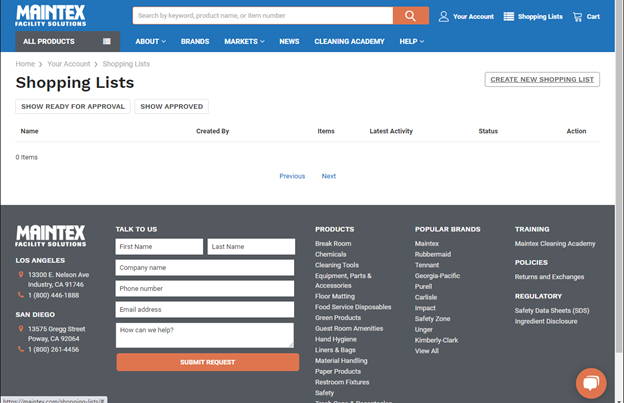 Name this Shopping List and add a Description. Shipping Lists can be named anything that helps the user identify what the list is specifically for, such as, "Restroom Products", or "Item Order List for week one". This will help differentiate between multiple Shopping Lists.



It is common for users to have a shopping list that is specific for certain locations. You can add the location name and/or address under the description of the Shopping List.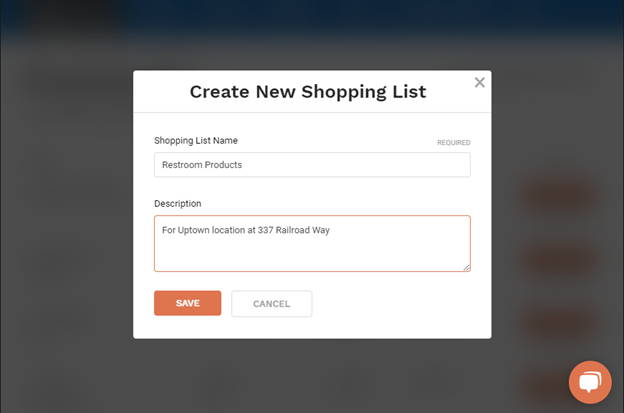 Once a Shopping List has been created, you can View the list to begin adding items by selecting the orange View button on the right of the list.
---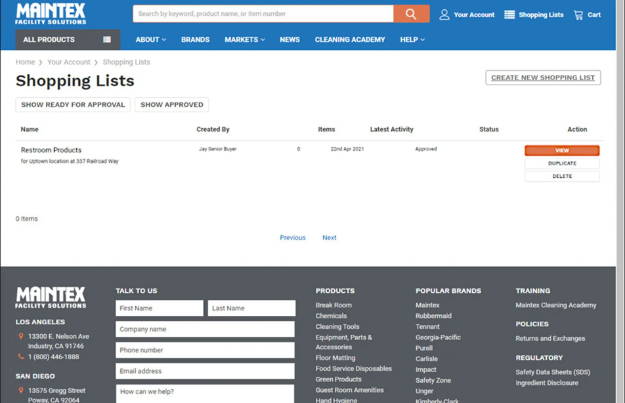 You can add items to your Shopping List either by entering a SKU or Product Name, or Enter multiple SKUs



Select the Unit of Measure and check off the box next to the product. You can also change the quantity, then select the button "Add To List" at the bottom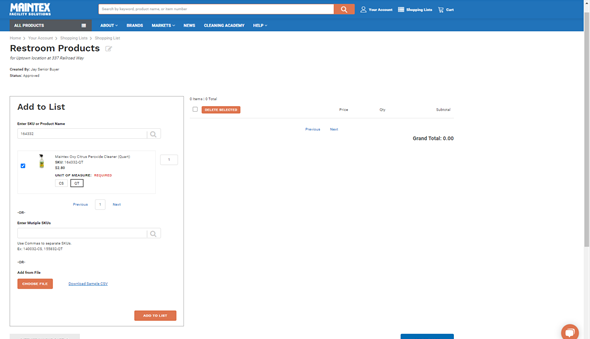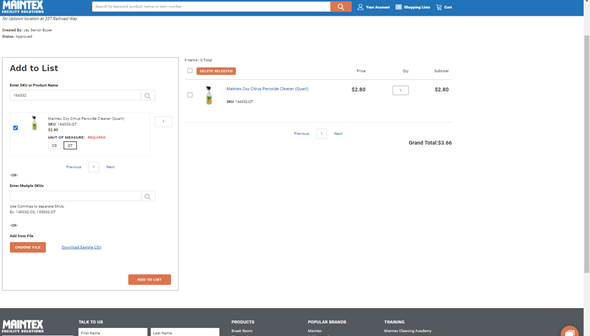 Once an item is added to your Shopping List, you can continue this step to add more items.



For Admin and Buyers, you have the ability to add the items to your shopping cart. You can select each item(s) or select them all and then hit the blue button "Add To Cart" at the bottom right of your screen.
---
For Requestors, you can select each item(s) or select them all and then hit the button "Submit For Approval"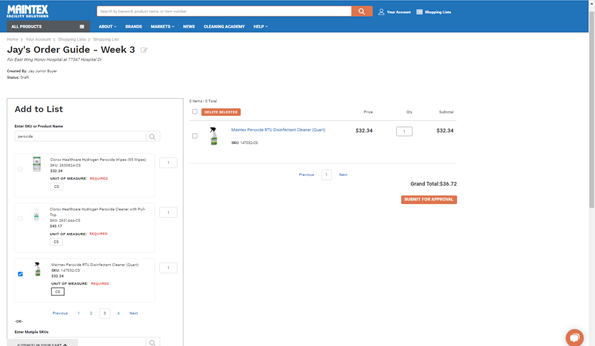 This will let the Admin or Buyer know that your Shopping List is awaiting Approval.


You can create, edit, and delete draft shopping lists. Once you submit a shopping list for approval you can no longer edit or delete it.



The Admin buyer has the ability to see all Shopping Lists created by their Requestor Buyers and the status of the Shopping Lists. If there is a Status of "Awaiting for Approval", this means that the Shopping List still needs to be Approved and checked out, or rejected.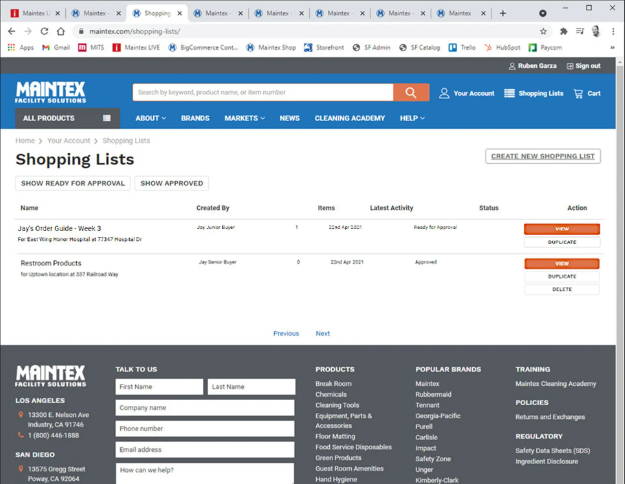 View the Shopping list in order to update the Status. You can Approve the Shopping List or Reject.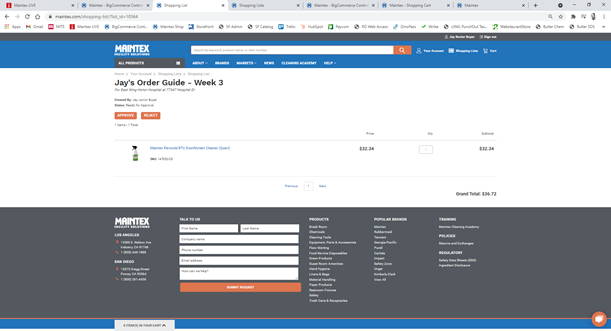 If the Shopping List is Approved, it brings the Admin or Buyer to the Shopping List in order to add the items to their cart for checkout.