Government
We deliver comprehensive, innovative, and cost-saving maintenance solutions tailored to address the biggest pain points of each government sector.
From office buildings to courthouses, correctional institutions, public transit, recreational facilities, and more, we know that the challenges of maintaining government facilities are varied and complex. At the same time, Maintex understands the stringent budgetary constraints under which you must operate.
No facility is exactly the same, and needs can vary widely. We offer hard floor care solutions, equipment, and chemicals specific to hardwood, terrazzo, laminate, concrete, marble, and more. Task-specific tools such as escalator cleaning devices help keep equipment running smoothly. Our complete restroom and daily care programs ensure employees and visitors remain safe and healthy.
Expertise in servicing the specialized needs of government facilities
Bilingual training programs and literature in English and Spanish
Simplified vendor qualification and pricing through CMAS and 1GPA
Dedicated account managers and diligent customer support
Helping you achieve sustainability success

Maintaining 100% compliance with EPA, LEED, and other sustainability requirements is an ongoing challenge. We can help you develop reliable programs, source green products, and provide employee training, all while staying within your maintenance budget.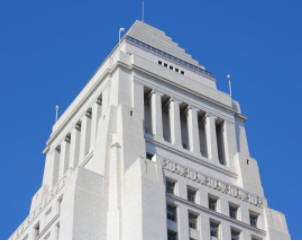 Serving California governments through CMAS and 1GPA

We are experienced at navigating the special sourcing requirements and procurement procedures of government entities. Plus, through Maintex's relationship with CMAS and 1GPA, participating government customers receive competitive pricing while remaining in full compliance will all relevant procurement regulations.