How To Place An Order
After browsing the Maintex online store and adding items to your cart, it is time to check out! Follow these easy steps to review your order for accuracy, request a delivery date, and choose a shipping address.
Click the Cart button to review and modify your shopping cart.

Be sure to check any notifications about your order at the top of the page

When you are finished, click the orange Checkout button to continue.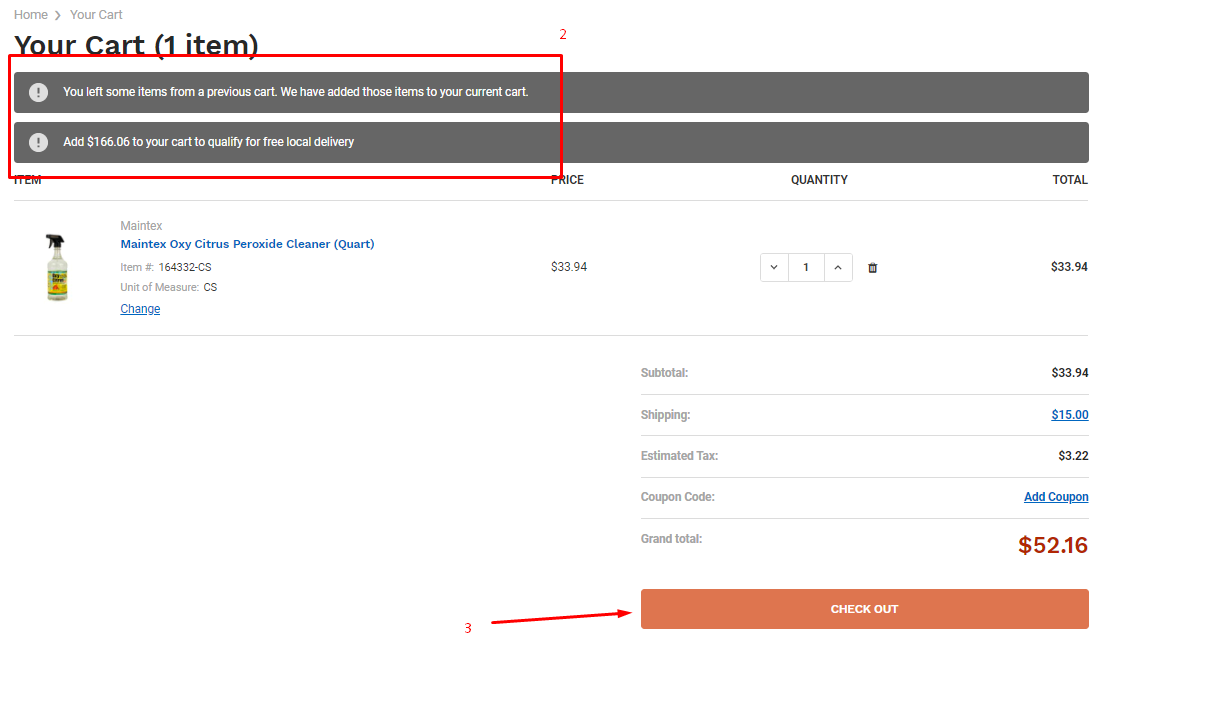 ---
Enter required information

Fill in the required Contact Information and choose a Requested Ship Date. Optionally, add your own PO or reference number to the order. Please be sure to have the correct ship-to address.
If you wish to edit your cart at anytime, click the "Edit Cart" link in the top right to edit the products in your cart.
Your requested ship date cannot be the same day as the order is placed.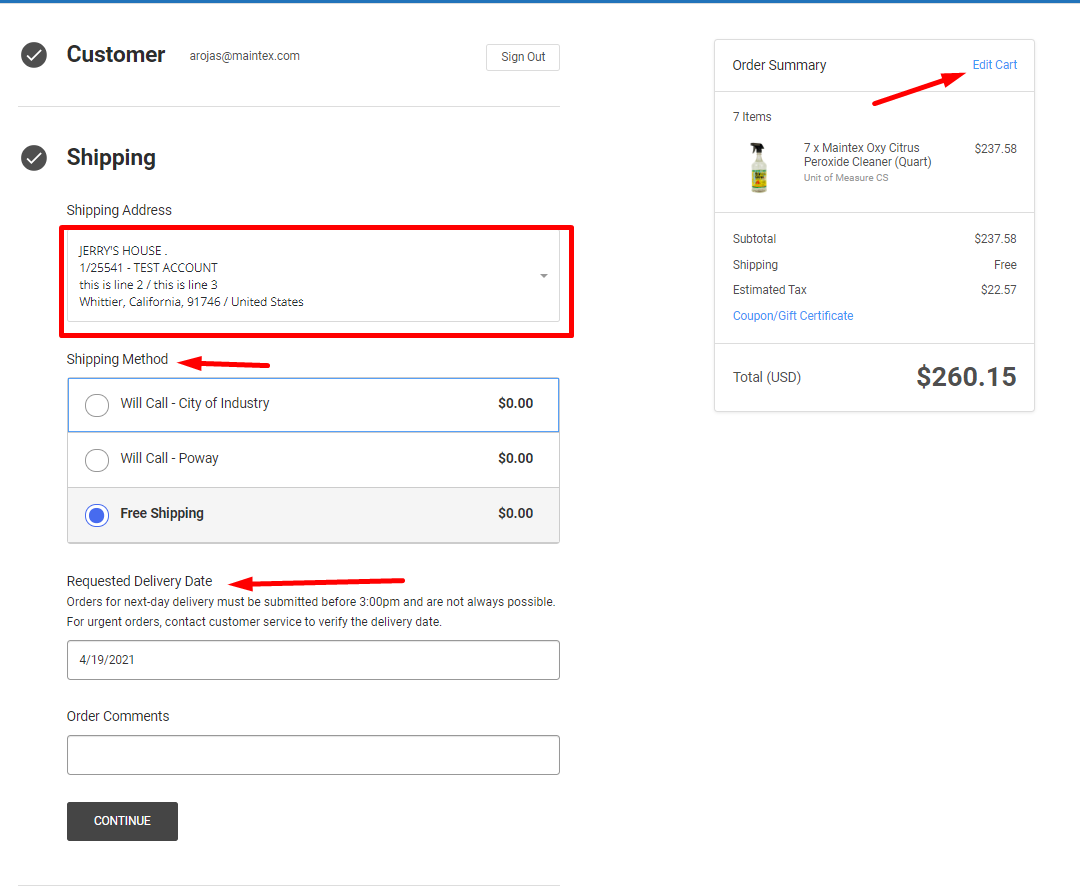 ---
Next fill out the information for the payment method you wish to proceed with and click "PLACE ORDER". You are able to put a P.O. number for your reference.
---